Withholding Certificate
Learn how to download your Withholding Certificate according to the requested period of time. This feature is available for accounts in Colombia.
For transactions in Colombia paid with credit cards, the intermediary financial entities make retentions of Rent Withholding, ICA Withholding, and IVA Withholding. According to this, PayU delivers for merchants, a certificate with the total of the withholdings applied during a monthly period.
Note
To have access to this module, you need to have a profile with the permission Colombian certificates > View withhodlings enabled.
Refer to Profiles and Permissions for more information.
Generate Withholding Certificate
Log into your PayU account. In the left menu, expand the Transactions menu and select Withholding certificate.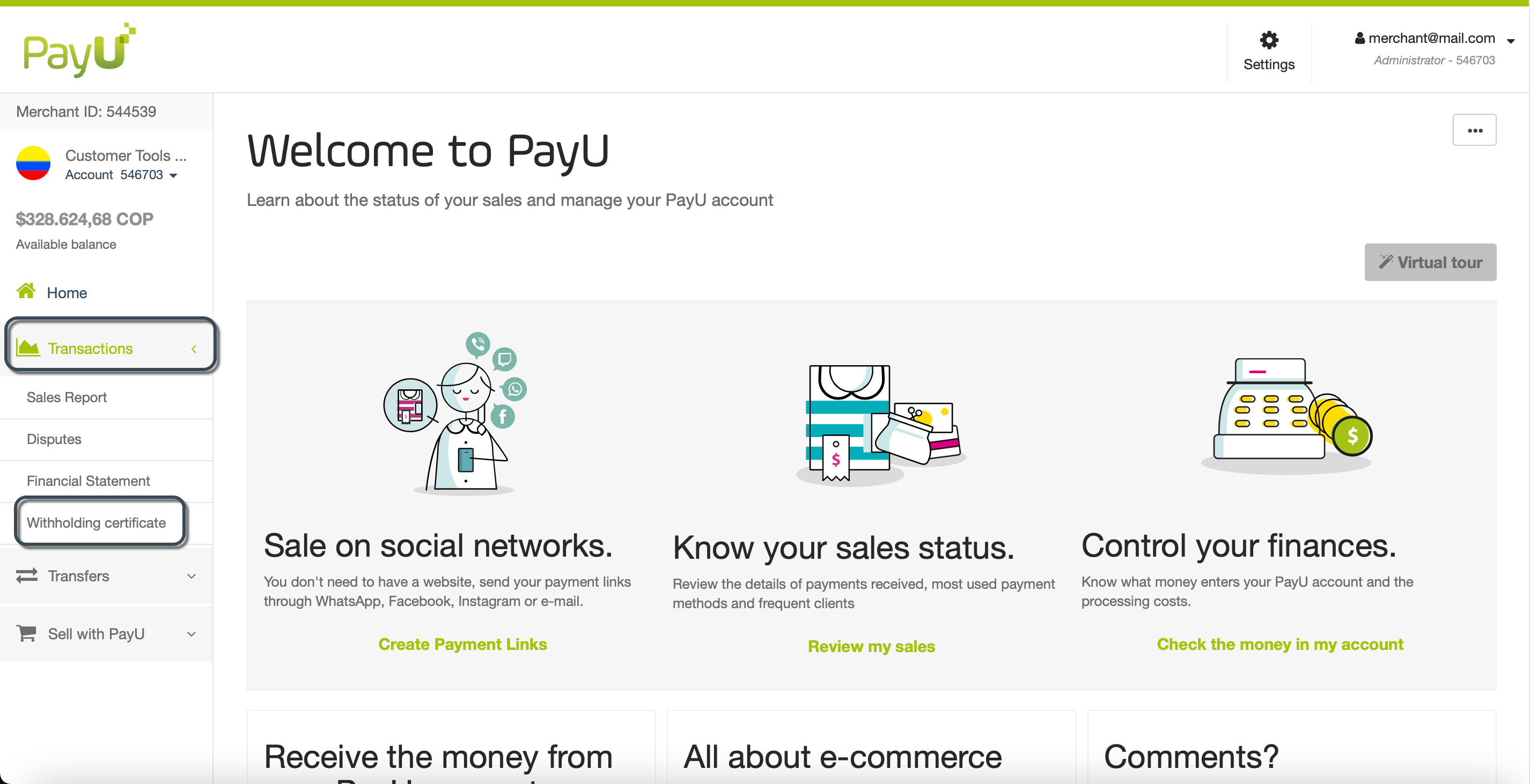 The Withholding Certificate opens, select the withholding you want to include in the certificate and the taxable period.

Click Download. The report is automatically downloaded to your computer in PDF format.
The following is an example of this certificate.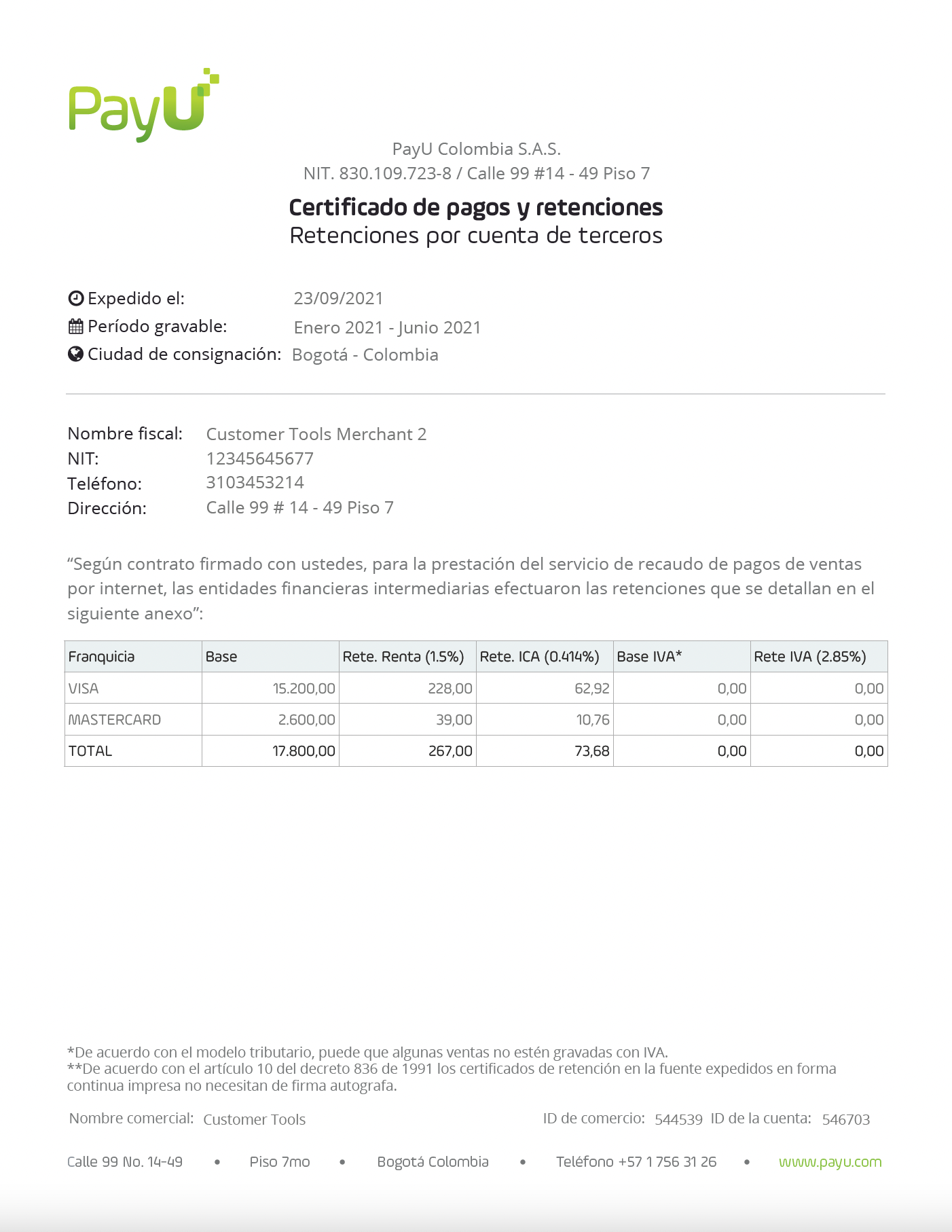 Last modified June 24, 2022: clon issue (d73e43fe)